From as little as R100.00 per person for a 1 hour cruise
and R150.00 per person for a 2 hour cruise.
Prices for private cruises available on request.
The Kowie River in Port Alfred
Integrity River Cruises operates on the beautiful Kowie River in the delightful seaside town of Port Alfred, situated in the heart of the Sunshine Coast.
The cruise commences at the Port Alfred Small Boat Harbour on F Jetty. Integrity River Cruises offers complete comfort in the form of beautiful seating positioned round the decking and bar area allowing for uninterrupted viewing of all the splendour's the Kowie River has to offer be it fish breaching the water, bird life or even the resident game and even giraffes on the hilltops as we pass along a local game reserves. Cruises operate daily and can be chartered for work or play the choice is yours. Why not contact us and book your scenic cruise to absorb the pleasures on the Integrity. Try our River Cruises today!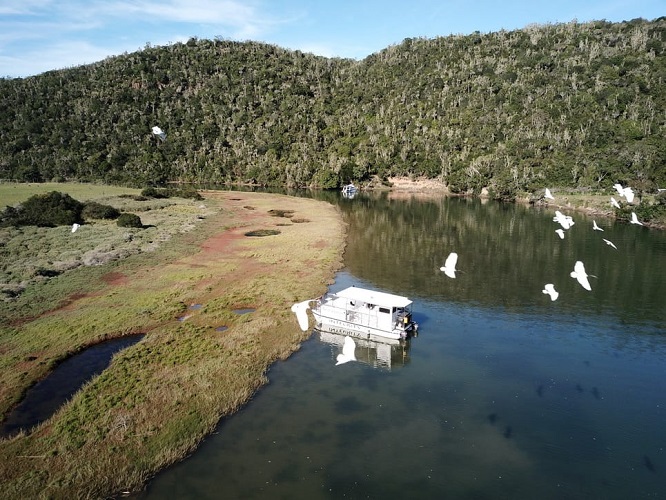 Cruises are available for 1, 2, 4, 6 or 8 hours depending on the type of charter booked and start from R150 per person with a minimum passenger requirement of ten and a maximum capacity of 30 people.
The three main types of charters are: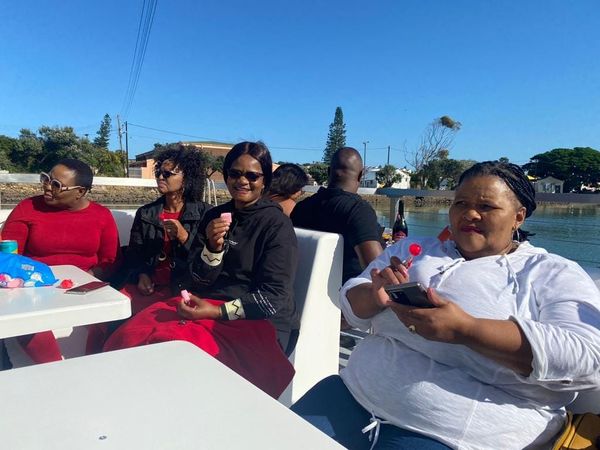 Private charters are ideal to do birdwatching, nature photography or just enjoying some private leisure time with friends and family.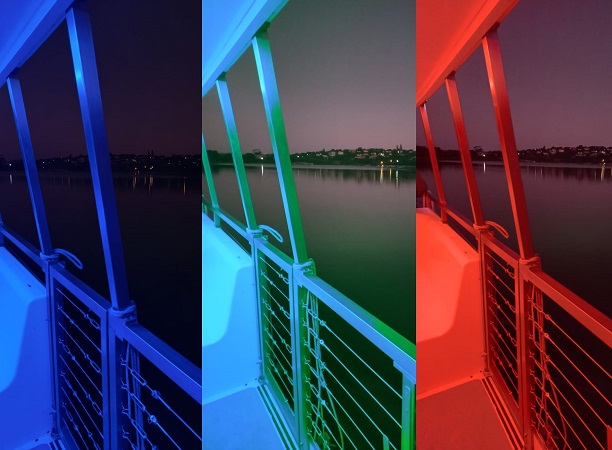 No matter what the occasion, a party charter can bring a completely different flavour to your next celebration! Talk to us about the food, beverage and music options available.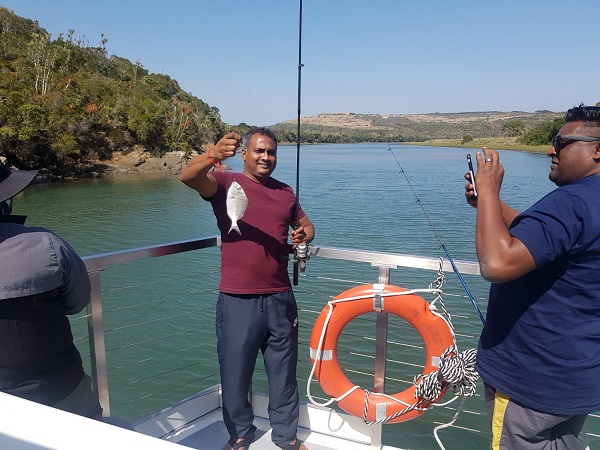 For the fishing enthusiast, what could be better than a long, leisurely river cruise with friends and a few cold ones. All rods, tackle and bait provided.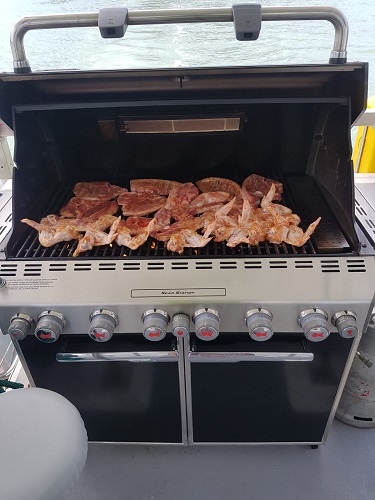 The Integrity River Cruise barge boasts the most advanced onboard facilities of any river cruise provider on the Kowie River. Our state of the art gas fire braai and spit braai facility can add to the character and ambience of your trip. It opens up the possibilities of catering to your family, friends and/or colleagues. This facility is only available for certain cruises, so be sure to check with us if you intend to make use of it. 
When it comes to music, your smartphone can connect to our sound system with BlueTooth, which ensures that your favourite music is always on the playlist. The multi-coloured, roof-mounted lights also contributes to the party atmosphere if and when needed. 
Integrity River Cruises has an onboard private toilet with basin and sanitizer.
You may want to bring the following items along to make your trip with Integrity River  Cruises even more enjoyable:
Snacks
Soft drinks
Alcoholic beverages
Ice
Warm clothing
We provide champagne, wine, whiskey, beer and soft drink glasses, plates and cutlery.
Spit braai and braai facility is only available for private charters. Integrity River Cruises will braai and plate the food for you. Please bring your preferred spices with.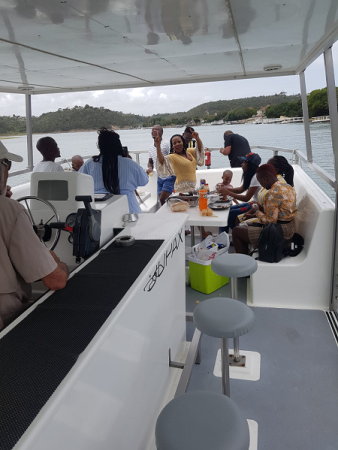 Mark: 073 577 0995,
mark@icruises.co.za

Sarah: 071 464 2001,
sarah@icruises.co.za

Dylan: 071 568 6962,
dylan@icruises.co.za

Web site:
www.icruises.co.za
Physical Address:
Small Boat Harbour
F-Jetty
Port Alfred
6170
Eastern Cape
Privacy Policy:
In compliance with the POPIA and PAIA regulations, our privacy policy can be downloaded here.